Star Rating Block
Rate anything with one to five stars. The block displays a simple star rating with just a few clicks. Change rating, maximum score, icon size, colors, spacing and borders easily.
Block Links: Documentation | Changelog
Block License: GPL v2 or later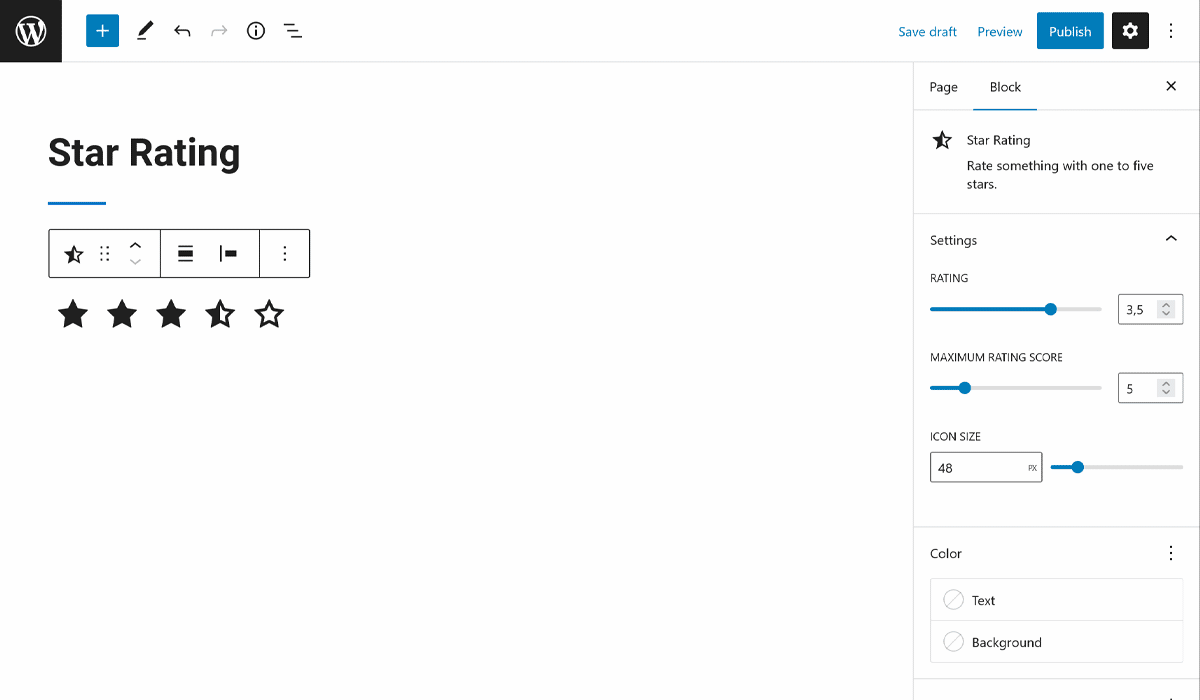 Block Options
The Star Rating Block supports the following options:
Rating
Maximum Rating Score
Icon Size
Star Color & Background
Margin & Padding
Borders & Radius
Rate anything
The Star Rating block can be used for a wide range of cases:
Testimonials
Product and Services Reviews
Vacation and Sightseeing Ratings
Movie-, Song-, & Book Scores
Everything you can think of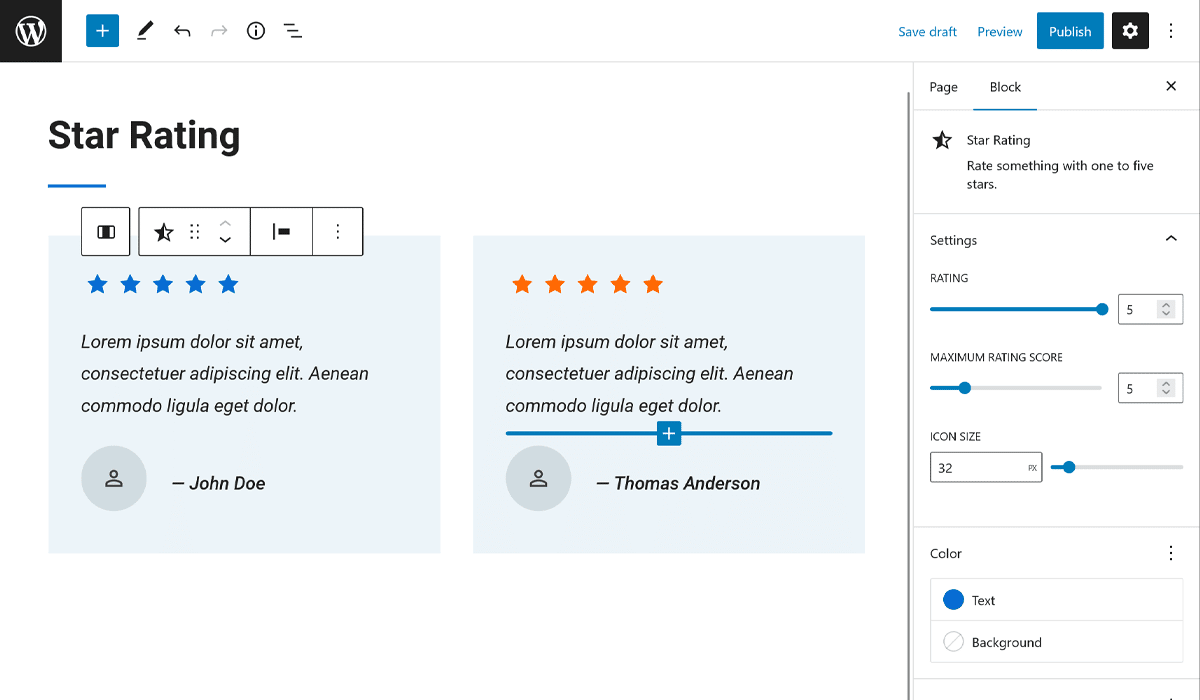 Pricing – 30 Day Money Back Guarantee
Purchase our Premium Blocks now. We will refund 100% of your money if you are not satisfied.
* Annual billing. The subscription is automatically renewed for another year, unless the contract is terminated before.