Lewis
Lewis is a clean and lightweight business theme using modern colors and typography. The theme supports a huge range of block patterns, which allow you to build your static pages with just a few clicks. It also comes with multiple header and footer block template parts and various global style variants to quickly change colors.
Theme Links: Documentation
Theme License: GPL v2 or later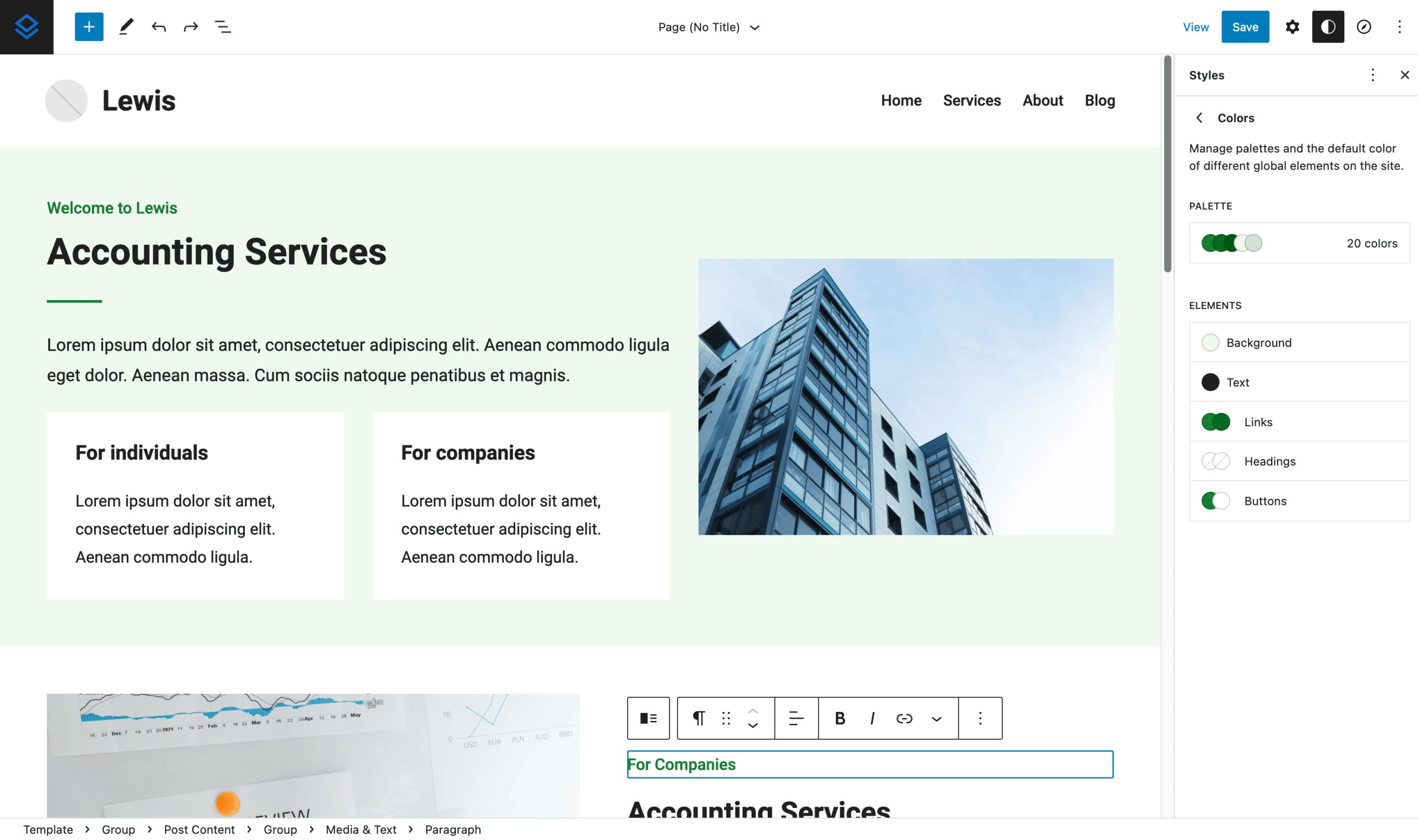 Easy to customize. Change layout, colors and fonts with just a few clicks.
Customizing a Block Theme is very easy. With the new Site Editor, you have global styles available to quickly change the look of the theme.
By editing the blocks in the different templates you can also modificate the layout of all areas of your website easily. Formerly static areas such as the header and footer now also consist entirely of blocks and can thus be adjusted as desired.
Create complex layouts with predefined block patterns in just a few seconds.
Lewis includes a set of block patterns that allow you to insert complete page sections with one click. Templates are available for various categories such as Portfolio, Testimonials, Call-to-Action, etc.
This allows for a variety of combinations to quickly create the layout of a page, where all you need to do is insert the content.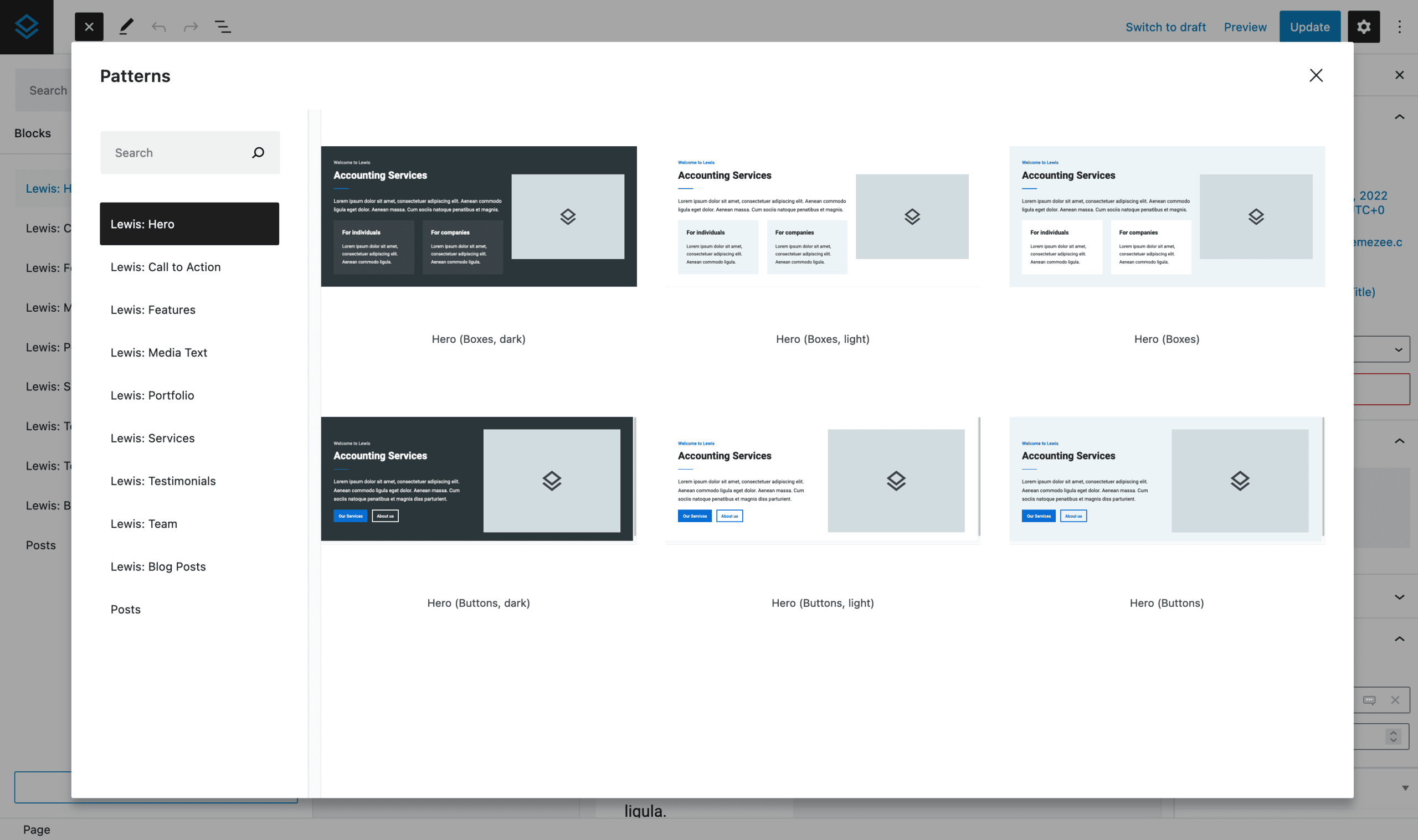 Start creating your WordPress website with Lewis!
Responsive Design
As a matter of course, our themes adapt to the screen and look perfect on any device.
Search Engine Optimized
Our code is optimized for SEO to ensure good rankings in search engines such as Google & Co.
Fast loading times
Our clean coded and fast themes convince through a good website performance.
Compliant with GDPR
We attach great importance to data protection and compliance with the GDPR in our products.
Fully localized
All our themes and blocks are translation-ready and can be translated into your language.
Automatic Updates
Our products can be updated with just one click in the WordPress Dashboard.
Detailed Documentation
Extensive tutorials and theme documentations provide everything you need to start.
Outstanding Support
Fast and friendly email support, directly from the Lead Developer of ThemeZee.
Pricing – 30 Day Money Back Guarantee
Purchase our Pro Add-ons and get access to all features and customization options. We will refund 100% of your money if you are not satisfied.
* Annual billing. The subscription is automatically renewed for another year, unless the contract is terminated before.