We end a difficult year for all of us with the release of our newest Blogging & Magazine WordPress Theme. Originally the theme should be named after the Greek god Kairos, the personification of opportunity, luck and favorable moments. Since the name was already taken by another theme, it now bears the name of the Roman equivalent Occasio. So Poseidon and Chronus will not get company.
Finding a good name is often hard. I'm looking for one-word names, which can be spelled and pronounced in English reasonably easy. And they have to be unique, e.g. no other WordPress theme was ever named after it. Let me know if you can think of any good name, I really appreciate it 🙂
So let's take a look at our newest creation!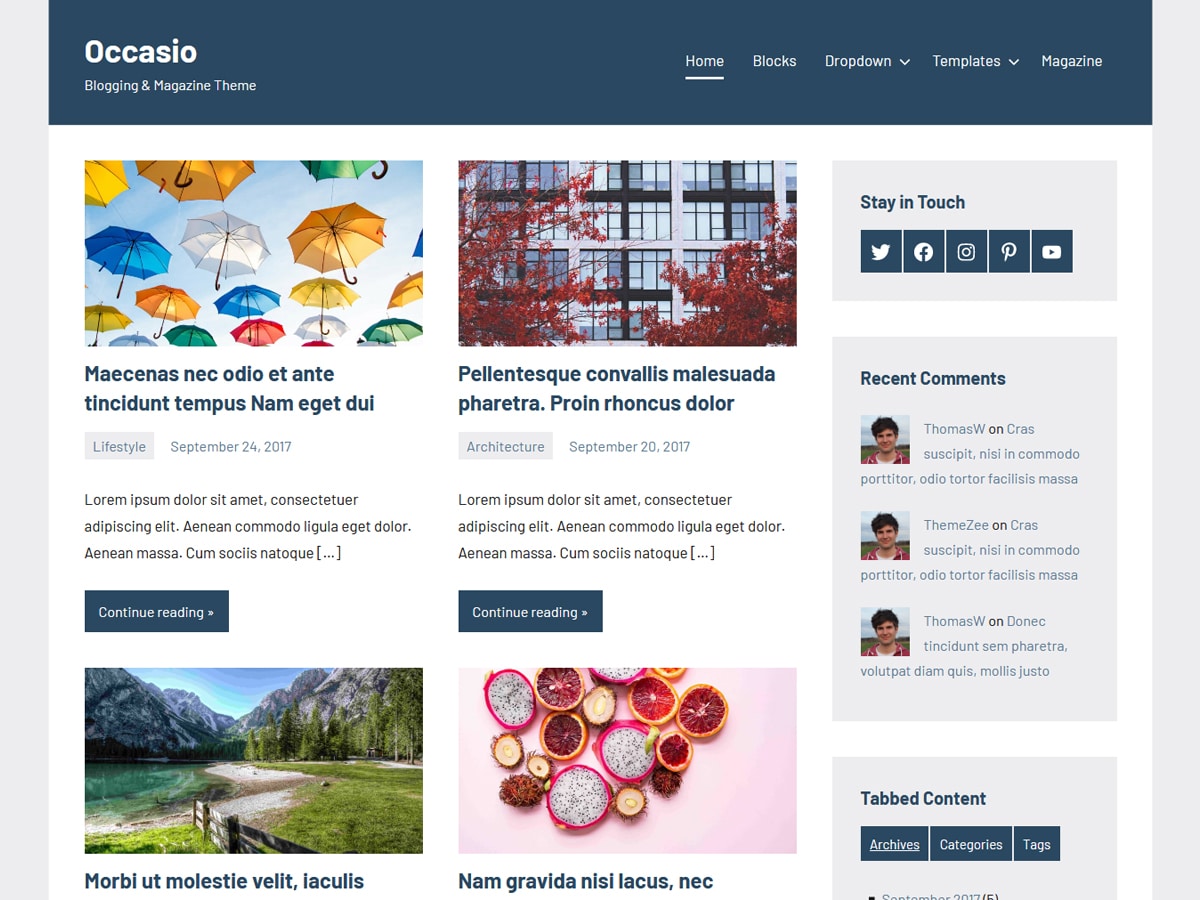 About Occasio
Occasio is a sleek and modern Blogging & Magazine WordPress Theme, carefully designed for writers using the Gutenberg Block Editor. The theme supports several blog layouts, extensive post settings and various page templates. It is also AMP-ready and accessible.
Highlights of this release
When developing a new theme, I always try to add some new features and functionality we never had before. This time is no different.
Webfonts Loader:
Occasio uses the new Webfonts Loader package from the WordPress Theme Team to allow locally hosting webfonts. Instead of bundling the fonts within the theme files, which increase the file size of the whole theme, the fonts are now downloaded in the background into your /wp-content/fonts/ folder.
Page Template Preview in Block Editor:
When you select a page template in the Gutenberg Editor, the Editor preview will automatically adjust to the selected template. If you choose the Full-width Layout template for example, the width of the content area in the Editor will automatically adapt to the larger content width.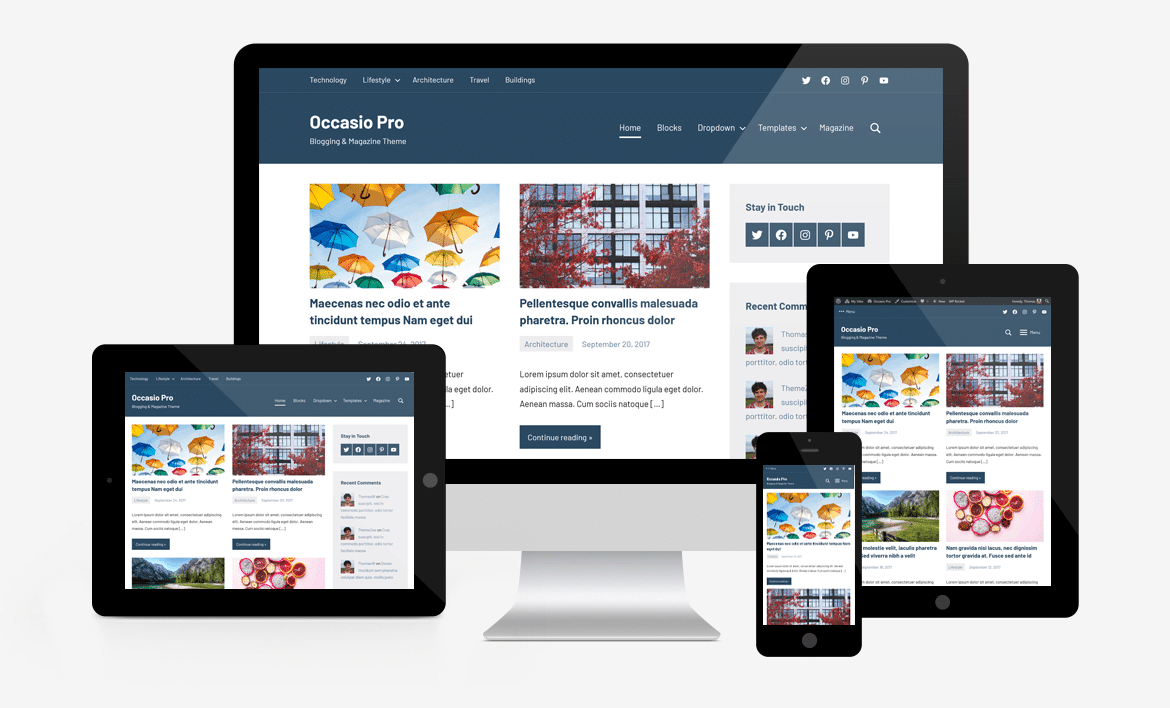 Occasio Pro Add-on
As always, there is an additional Pro Version plugin, which includes additional premium features and advanced customization options. In this release, we have added our new Typography Styling Options, which allow you to adjust font weight and uppercase styling for navigation menus and headings.