Since a few days our first two premium block themes are available for purchase. We have extensively tested the new Full Site Editing system this year and have already released five free block themes. Overall, we are largely convinced of the new possibilities. With each WordPress Core release, block themes got a bit better and meanwhile it's great for building websites.
Our two new themes are named Lewis and Clarke.
Lewis
Lewis is a clean and lightweight business theme using modern colors and typography. The theme supports a huge range of block patterns, which allow you to build your static pages with just a few clicks. It also comes with multiple header and footer block template parts and various global style variants to quickly change colors.
---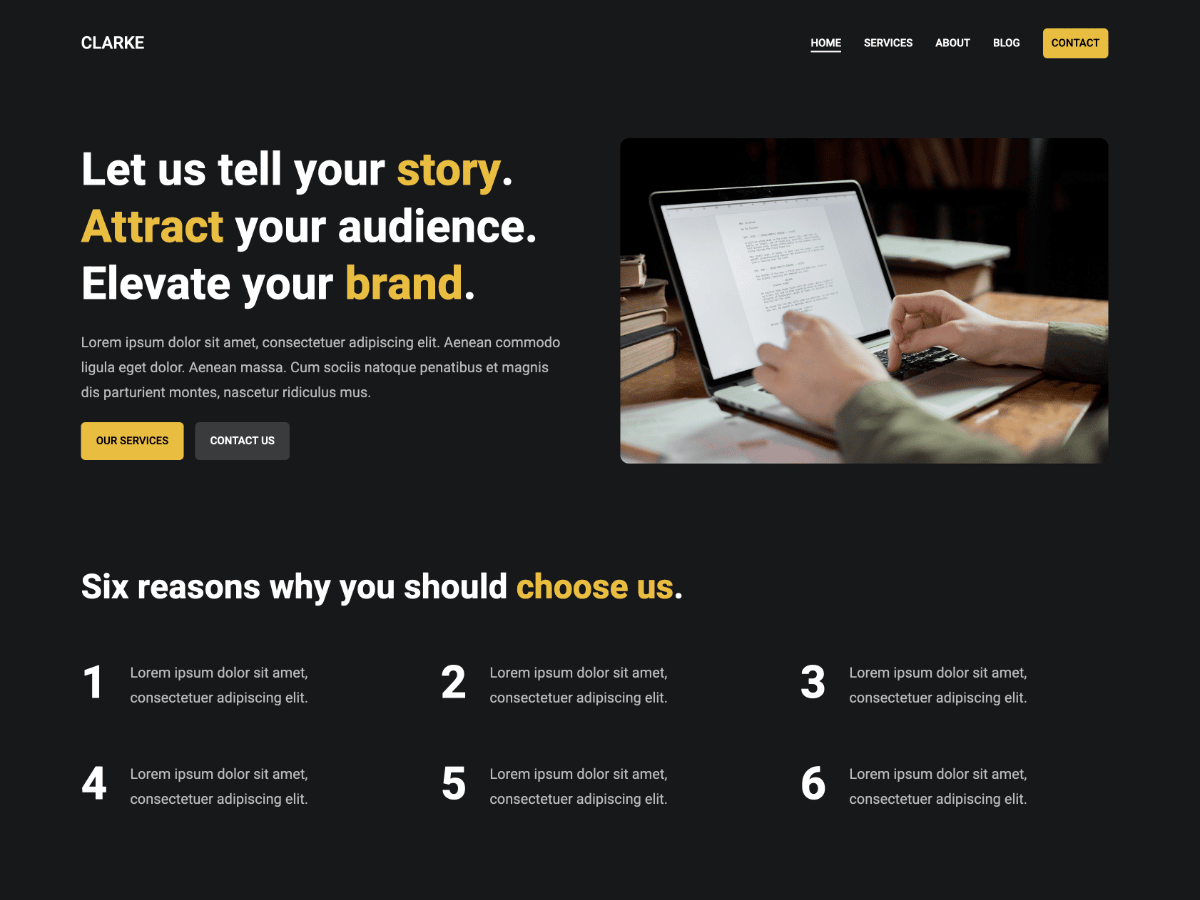 Clarke
Clarke is a simple and elegant business theme with a dark background and stunning typography. It supports a large number of block patterns, with which you can easily create complex pages. The theme comes with multiple header and footer template parts as well as various style variants to choose from.
---
No more Pro Add-ons
For the block themes we decided against our proven model with free themes and a Pro Add-on. With the new Site Editor, all options for layout and design are actually already included in the Core, and we didn't want to artificially tear them apart with extra add-ons. For this reason, each theme stands completely on its own, and will be available either completely free or only for payment.