Welcome to the ThemeZee Magazine Blocks plugin documentation. These instructions briefly explain how to setup and configure all plugin features.
Table of Contents
Install Plugin
You can download the free Magazine Blocks plugin from WordPress.org.
Since it is the same procedure for every plugin, this tutorial does not explain how to install the plugin. If you need help with the plugin installation, please see the Install WordPress plugins tutorial.
Adding Blocks
Create a new page or edit one in order to add Blocks to your website. You need to use the new WordPress Block Editor introduced with WordPress 5.0.
You can find the Magazine Blocks in a new category ThemeZee Magazine Blocks in the Block Inserter.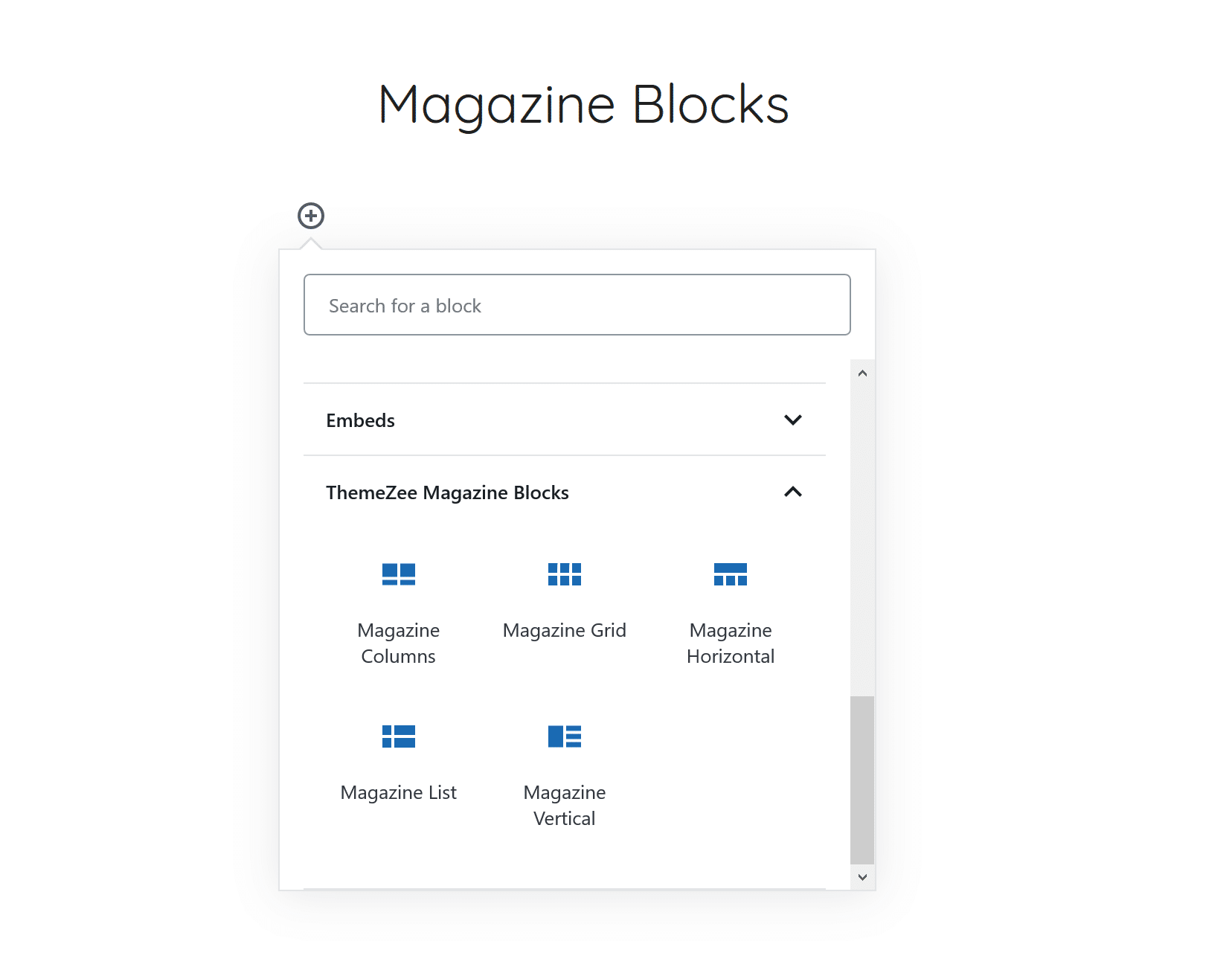 Content Settings
After adding a block you can select posts in the Content Settings panel in the right sidebar. You can filter posts by category, tags and post author. You can also configure the number of posts and in which order they appear.
Layout Settings
In the Layout Settings, you can change the featured image sizes. Depending on the block, there are column options or other layout related settings.
Post Settings
In the last panel, you can choose which post details like date, author, categories and comments are displayed. You can also set the excerpt length and change the text of the Read More link.