Every post and page in WordPress can have a single featured image.
Our themes use featured images for post thumbnails on blog and archive pages, as slider images and for thumbnails in Magazine widgets.
Set Featured Image
In order to set a featured image, you have to add a new post or page or edit an existing one.
On the Editor screen, keep looking for the Featured Image metabox. If you do not see it, make sure it is enabled in the screen options.
You can add your featured image by clicking on Set featured image.

Then upload a new image or select an existing one from your media library in the media popup box. Click on Set featured image on the bottom right corner after you have selected your image.
As result you should see your selected featured image in the Featured Image metabox.
Do not forget to save your post or page by clicking Publish or Update on the Publish metabox, otherwise your featured image is not saved.
Featured Image display settings
You can use the Customizer to configure where featured images appear. You find the settings on Appearance → Customize → Theme Options → Post Settings.
Please note that post settings are different for each theme.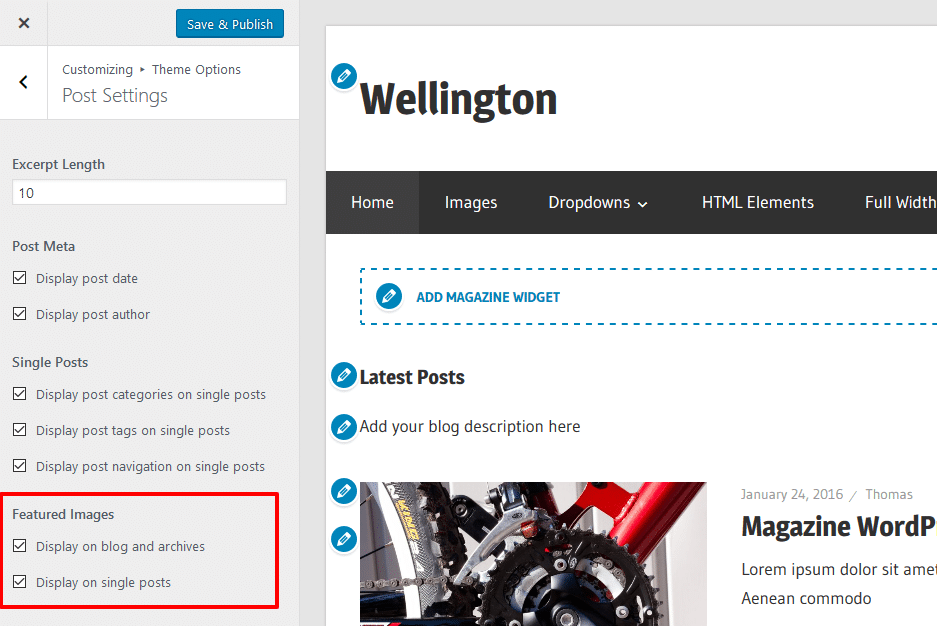 Related Tutorials