Social icons are easy to add with our newer themes. We simply use custom menus for social icons.
Create Social Icons menu
Create a new custom menu called "Social Icons" on your WordPress Dashboard → Appearance → Menus and add custom Links to all your favorite social network websites. Next, assign your social menu to the Social Icons location in the theme.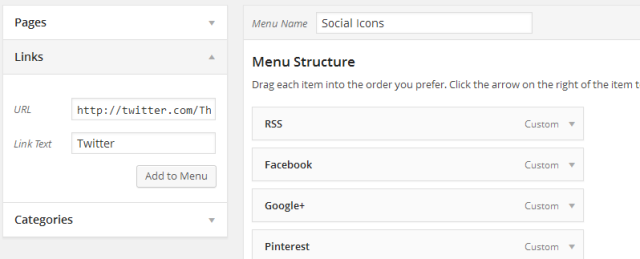 The theme will automatically detect the URLs of your menu links and show the appropriate icon using Genericons, supporting all social icons that are part of this icon font. If you add a link to an unsupported website a default icon will be used.
You can display Social Icons in your header area through the Theme Customizer, by heading to the Theme Options section and checking off "Display Social Icons on header area."