Widgets are simple content blocks which allow you to customize your sidebar easily. Our themes often use widgets, not just for sidebars but also for the Magazine template and footer areas.
Widgets Screen
You can add and configure your widgets on Appearance → Widgets in your WordPress backend.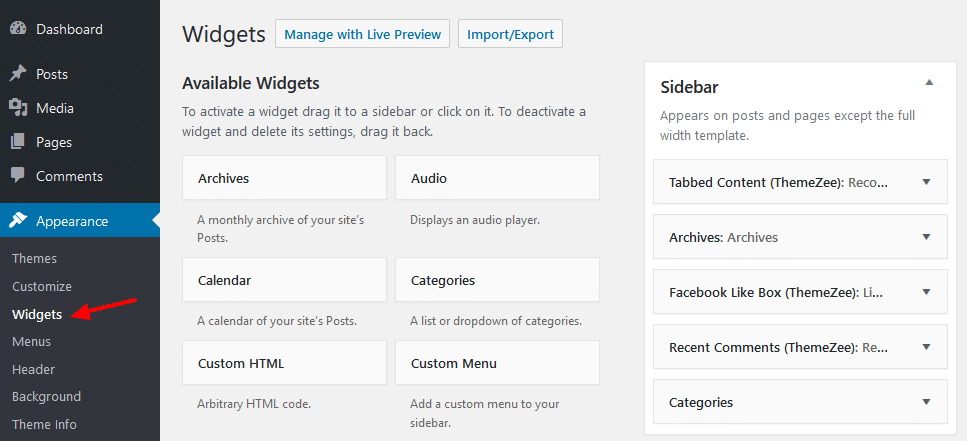 Adding Widgets
Adding widgets is easy. Simple drag the widget from the Available Widgets area on the left into the Sidebar area on the right in order to add a widget. You can also change the order of the widgets in the sidebar with drag & drop.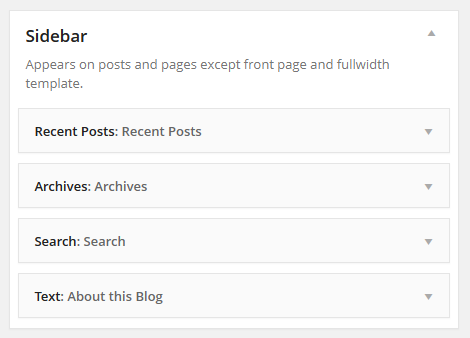 You can add and order widgets of other widgetized areas of the theme in the same way.
Configure Widgets
You can configure widgets by clicking on the triangle on the right side. It will open the widget configuration options, which is different for each widget. For example the 'Recent Posts' widget has other options than a 'Text' widget.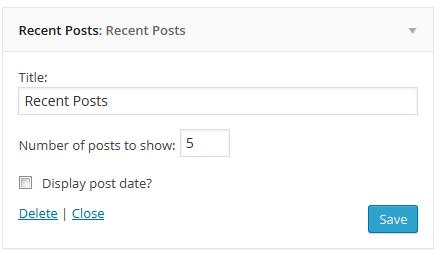 Widgets in the Customizer
In addition to the Widgets screen in the WordPress backend, you can also create and edit widgets in the Customizer which offers live preview of your website.
For customizing widgets, please go to Appearance → Customize → Widgets.